2013 IB diploma results – a new school record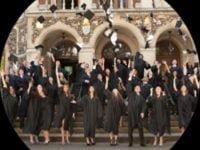 Southbank is delighted to announce a summary of its IB diploma results for 2013:
100% pass rate
Highest score is 43 points, achieved by 3 Southbank students, and reached by as few as 1.5% of diploma candidates worldwide
12 students with 40 points (secured by approximately 6% of diploma candidates worldwide) or above – up from 10 in May 2012
Mean total score 36.2 points – easily breaking the school record of 35.0 and at least 6 points above the international average
Mean subject score 5.75 points – up from 5.35 in 2012
These outstanding results, the school's best ever by some margin, have allowed the vast majority of students to gain admission to top universities in the UK, North America and in other parts of the world. These include entry to Yale, University of Pennsylvania, Cambridge (two students), London School of Economics, UCL, Imperial College London (three students), King's College London, McGill, amongst other excellent universities with world-wide reputations.
This year twelve students earned Bi-lingual Diplomas, and our top scorers represented the following countries:  Sweden, Israel, Germany, Italy, India, UK, USA, France, Russia, Australia and Finland.
Out of the twelve highest scorers, one student had joined us in Primary school and therefore followed the Primary Year Programme (PYP) with us; nine students joined in the Middle Years Programme (MYP); and two students joined us in Grade 11 for the Diploma Programme.
The Executive Principal, Graham Lacey comments: "I am delighted that this exceptional year group has done so well. They worked incredibly hard and deserved their success. I would also like to thank the parents and teaching staff, for without their support and dedication the results may not have been as good. Congratulations to all who contributed to these results which confirm Southbank's reputation as one of the top international schools in London, the UK and indeed the world".
We are extremely proud of our IB results. Assessing our applicants' academic performance and potential without using entrance exams has yielded IB scores that challenge those of the UK's top selective independent and Grammar schools.
There are still a few places available for entry in september 2013 at most grade levels. Please contact admissions at +44 020 7243 3803 or admissions@southbank.org
Published on: 8th July 2013