Anthony Nolan Supporter Awards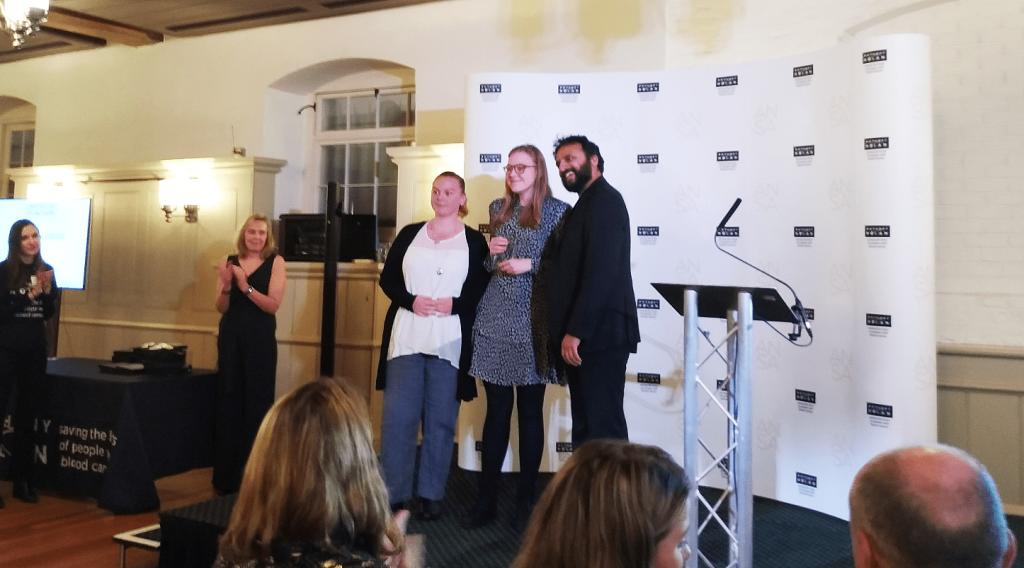 A little while ago we announced that one of our students, Arabella, had been nominated for an award for the brilliant work she did in her personal project which improved awareness for blood cancer/stem cell donation!
Arabella's Personal Project involved her writing a book entitled 'Search for the Hero Inside your Cells' encouraging young people to join the stem cell register to potentially save lives. 'Giving to Help Others' is a charity run by Team Margot in partnership with NHS Blood and Transplant. The charity provides educational resources for schools about the need for blood, stem cell, and organ donors. Not only was Arabella's Personal Project a truly inspiring one, but her book was requested for use as a digital download in UK schools for students moving into secondary school.
The ceremony for the Anthony Nolan Supporter Awards was held last night and we are beyond pleased and proud to announce that Arabella has now not only been nominated for, but has also won the Anthony Nolan John Petchy Young Hero of The Year award for her fabulous contribution to this great cause. A massive well done to Arabella who should be so incredibly proud of herself and the immensely important work she has done to raise vital awareness.
If you would like to read Arabella's book then you can do so via the Giving to Help Others website here.
Published on: 29th November 2019