Building greater student resilience, or a "growth mindset" in the light of potential adversities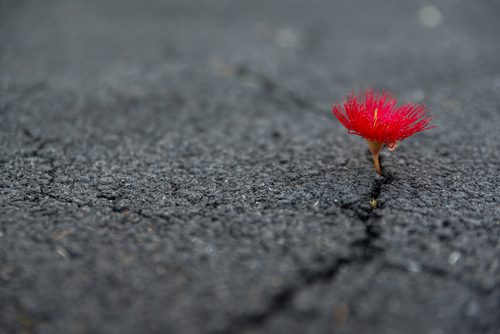 By Shirley Harwood, Principal, Southbank International School, Hampstead
One of the impacts of 18 months of pandemic is gradually becoming clearer as we review how students have adapted over time.
Some children adapted well to online learning and enjoyed being able to show what they could do independently, and feeling confident to make mistakes along the way. Others found this harder and missed social interaction, active modelling and worried overly about making mistakes online. While many of the media headlines have focused on the "problems" and "challenges" for children during online learning, more recent research is also highlighting some of the ways in which it may have helped children become more resilient in their learning, drawing on innate creativity to overcome some of these challenges and find ingenious work-rounds to some of the problems they encountered.
Building greater student resilience, or a "growth mindset" in the light of potential adversities, is a real life skill and one our staff will be working on with children across the year.
Turning "I can't" into "I can't YET, but I'm going to try", or "I don't know" into "I don't know YET but I'm going to find a way" will become important mindsets for children to develop. Our IB learner profiles of being "open-minded" and a "risk-taker" are useful ways to reframe fears or anxieties into a more positive mindset.
Confucius is quoted as saying: "It doesn't matter how slowly you go so long as you don't stop". It's a sentiment echoed more recently by Usain Bolt as "There are better starters than me, but I'm a stronger finisher". Helping children to develop perseverance and dogged determination can often help them achieve results they thought were beyond them. There are lots of ways to succeed and finding the right way for them may be different for each child.
A slightly disingenuous reflection from a certain Albert Einstein was, "It's not that I'm so smart, it's just that I stay with problems longer". This is certainly a repeated reflection from teachers who see some children wanting instant success and giving up before allowing themselves time to fully think through a problem or trying different approaches to work through to a successful solution.
Carole Dweck has researched the impact of growth mindset for many years. This short video clip (English with Spanish subtitles) gives a brief overview of how her research can be applied to children.
"If parents want to give their children a gift, the best thing they can do is to teach their children to love challenges, be intrigued by mistakes, enjoy effort, and keep on learning. That way, their children don't have to be slaves of praise. They will have a lifelong way to build and repair their own confidence." Carol Dweck
Published on: 14th October 2021