Changemaker Challenge 2020 Winner!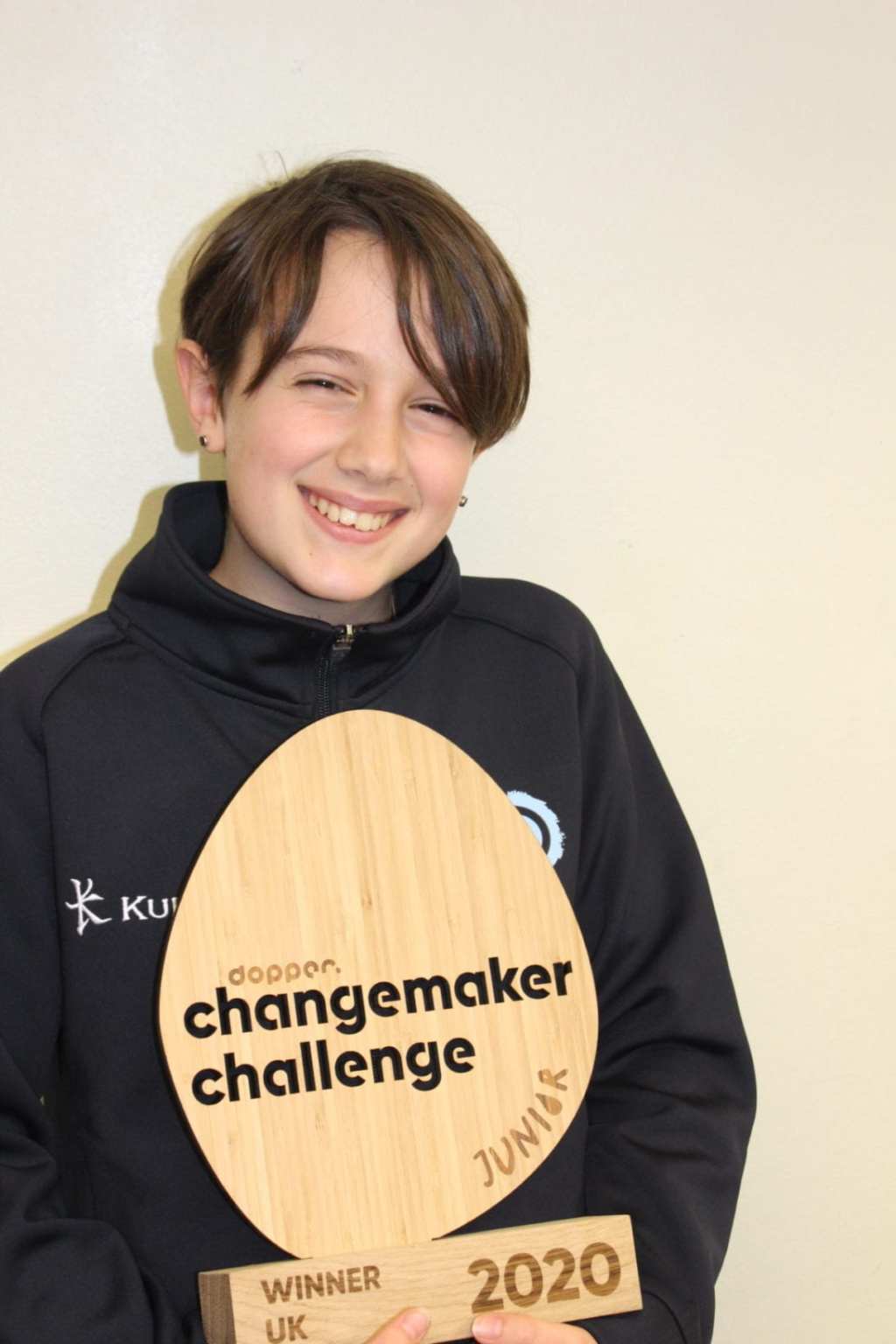 Last academic year, as part of the Unit of Inquiry into Sharing the Planet, Grade 4 learned about a very pertinent and important topic – how the planet is being polluted. They took their time to look into a wide range of experiments including static electricity and air pollution, as well as furthering their learning with the BBC documentary War on Plastic. A large part of their inquiry centred around the range of impact that humans have on the planet. While thinking of ways they could take action, they were given the choice to enter the Changemaker Challenge. A few students in Grade 4 decided to give this a go, and Elianna, now in Grade 5 at our Kensington campus, was one of them.
Elianna submitted her invention via a drawing and written explanation while at school, just before March. A lot (and simultaneously nothing much at all!) happened between then and the new school year, and by the time students were back at school in September, the Changemaker Challenge seemed a distant memory! However, it appeared that all that hard work had paid off, as Elianna and her teacher were contacted to say that she and her invention had been shortlisted!
Elianna who is not only a fabulous thinker, but very determined, found the time to go through the next phase. She created a video which you can watch below, with an explanation and an animation to submit to the judges, one of which was the Blue Peter Presenter Lindsey Russell.
The judges clearly saw Elianna and her fabulously innovative work in the same light that we do, as we were contacted to say that she had won the Changemaker Challenge 2020 for her innovation of a solar powered static electric micro plastic air cleaner! Elianna had been selected from over 40 inventors, and we are so proud of her and her inquiring mind! Her triumph was celebrated with all of Upper Primary in a Town meeting where she was awarded a prize by the CEO of Dopper Water Bottles! The guest judge, Blue Peter Presenter, Lindsey Russel, thought her idea was out of this world. Elianna's design will now go into the prototype stage in January where it will be created by a team of engineers!
Massive congratulations to Elianna, and watch out world because here she comes!
Published on: 27th November 2020