Coffee Stain Spring Edition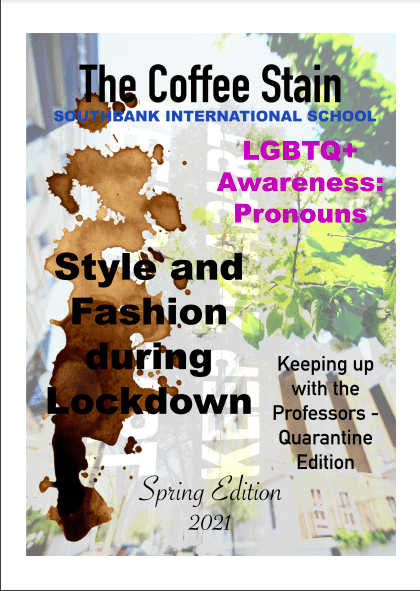 Welcome to our Spring edition of the Coffee Stain, our student newsletter written by students. We hope you enjoy reading it as much as our students enjoyed writing it!
This Spring's edition includes a wide selection of articles on various topics, including LGBTQ+ awareness: Prounouns, how fashion and style has changed as a result of lockdowns, new hobbies which have emerged during lockdowns, an insight into how Southbank's teachers have been coping with the pandemic and the secret to sleeping, to name a few.
For those of you with pets, there are also a couple of delicious pet treat recipes!
A very big congratulations to Calum McDonald Heffernan and Josie Feldman for their amazing work as editors!
Published on: 29th March 2021