'Frankly Speaking' Debate Tournament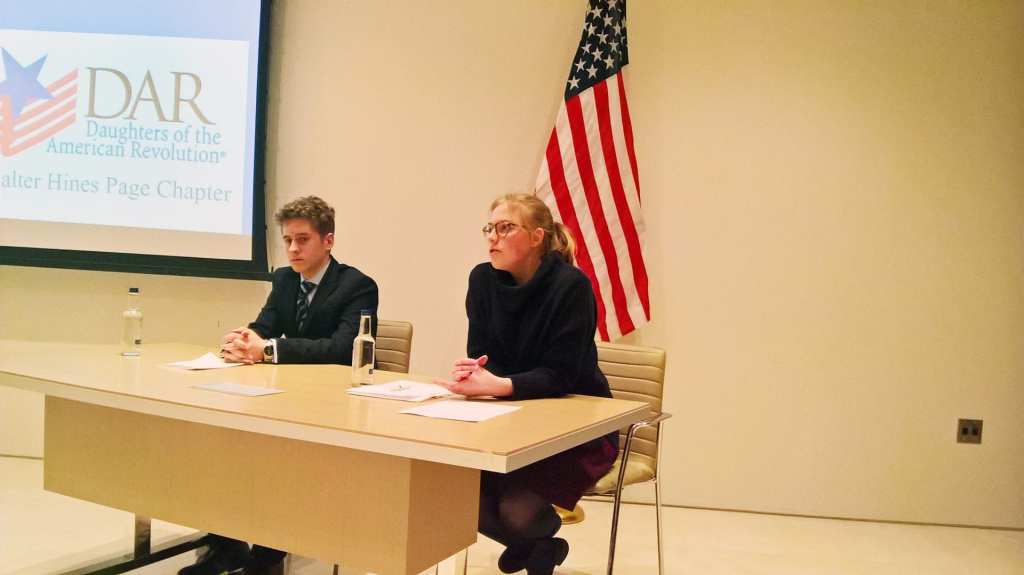 Yesterday, three pairs of Southbank students competed in the 'Frankly Speaking' Debate tournament, organised by the Benjamin Franklin House in London and co-funded by the US Embassy and the DAR (Daughters of the American Revolution).
Southbank's Grade 10 team won the Junior category award, with one student winning the overall sole debating prize. This prize was a private tour of the Houses of Parliament and lunch in the Lords' dining room with Lord Cope of Berkeley, a former Conservative MP and now a sitting lord.
The other participants all performed admirably well with students in both the Senior and Junior categories making it to the semi-finals.
Overall the day was enjoyed by Southbankers, not only for the debating, but also for the chance to meet and enjoy time with peers from other schools.
Published on: 6th March 2019