G10 embark on a unique trip to the Coca Cola factory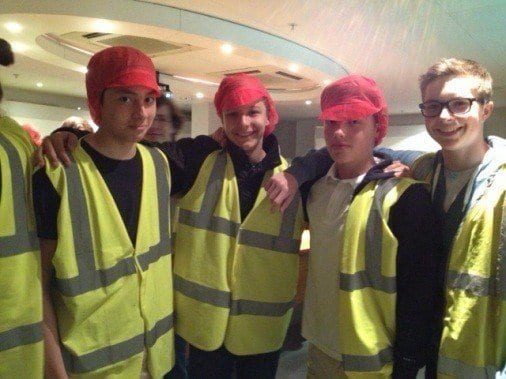 Throughout April, Grade 10 students embarked on three separate trips to the Coca Cola factory in Edmonton. The trips presented unique opportunities to see inside a world-leading manufacturer and discover the high level of science that drives their production. After their introduction, the students received a workshop showcasing the science in manufacturing and a comprehensive factory tour.
From carbonating to bottling, science was shown to be integral in the operations of a seemingly unrelated industry, proving science really is all around us. On the bustling factory floor, the range of careers and industries related to science was exhibited wonderfully to a year group who showed a genuine academic interest. This was reflected by the probing questions posed by the students. Many thanks to all the students for their engagement and the accompanying staff for their time and organisation towards what was a very successful and enjoyable trip. The science department hopes to run the same trip to all those in Grade 10 next year.
Published on: 27th May 2015