Grade 5 Virtual Science Morning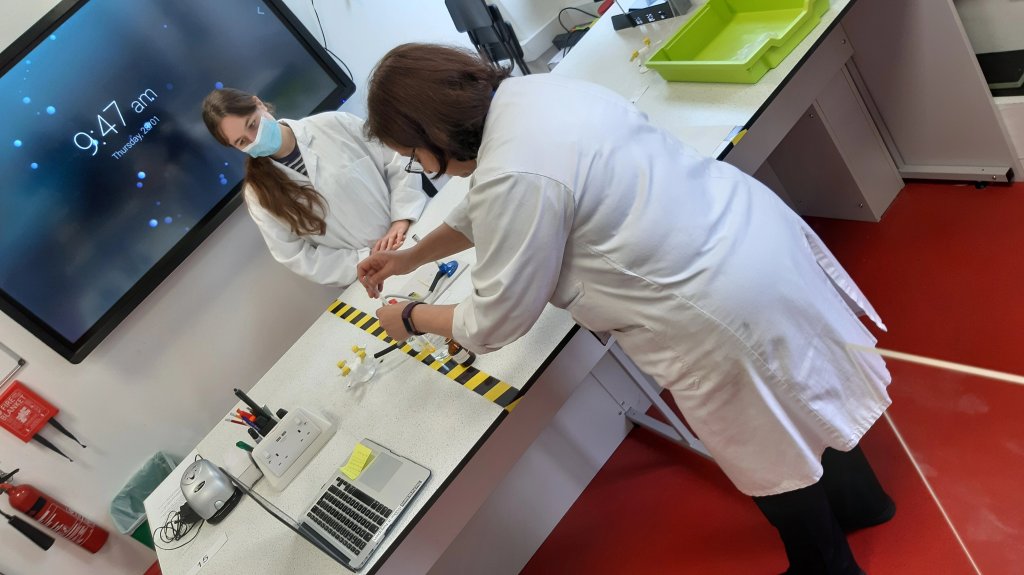 This morning our Westminster campus ran a virtual science session from one of our Conway Street labs in order to introduce our Grade 5 Kensington students to their new unit on chemical and physical changes.
During more 'normal' times our Westminster campus would welcome our Grade 5 PYP students in person, but this year we've had to adapt to online experiments instead!
The session was also a brilliant opportunity for Grade 5 to see what the science labs at the Westminster campus look like, a perfect way to whip up some excitement for incoming MYP Science lessons!
Below is a time lapse video of one of the experiments that took place during the session this morning. The reaction in the video is concentrated sulfuric acid being added to granulated sugar. It is important that this is done inside a fume cupboard so that the harmful gases are trapped. Our Grade 5 students were able to identify the signs that a chemical change had occurred (in this case, a colour change and production of a gas).
It's always lovely for our MYP teachers to meet the students they'll be welcoming the following year, even if at this time it has to be virtual!
Published on: 28th January 2021