IB Diploma Results 2014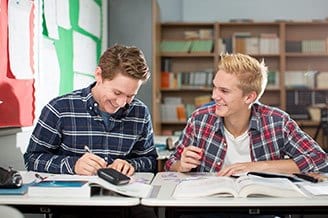 Many congratulations to the class of 2014 for their excellent IB results. The school is delighted that the students performed so well, collectively securing the second-best set of results in the school's history. The students' success is chiefly a tribute to their intelligence, hard work and resilience over the last two years, as well as the dedication and professionalism of their teachers, and support from their parents.
The average diploma score was 36
The world average is just over 29
10 students out of 47 scored 40 points or higher (reached by only approximately 1.8% of candidates awarded the Diploma worldwide)
3 students gained 44 points out of a possible 45 (achieved by only about 0.4% of candidates awarded the Diploma worldwide)
1 student secured the maximum score of 45 points, the first time this has occurred in the history of Southbank, and achieved worldwide by a tiny handful of the thousands of IB diploma candidates each year.
The pass rate for the Diploma was 100%
We wish all our students well as they deservedly take up their places at top universities including Cambridge in the UK, Columbia in the US, and many other prestigious institutions around the world.
Graham Lacey – Executive Principal
Published on: 7th July 2014