ISMTF Mathematics Competition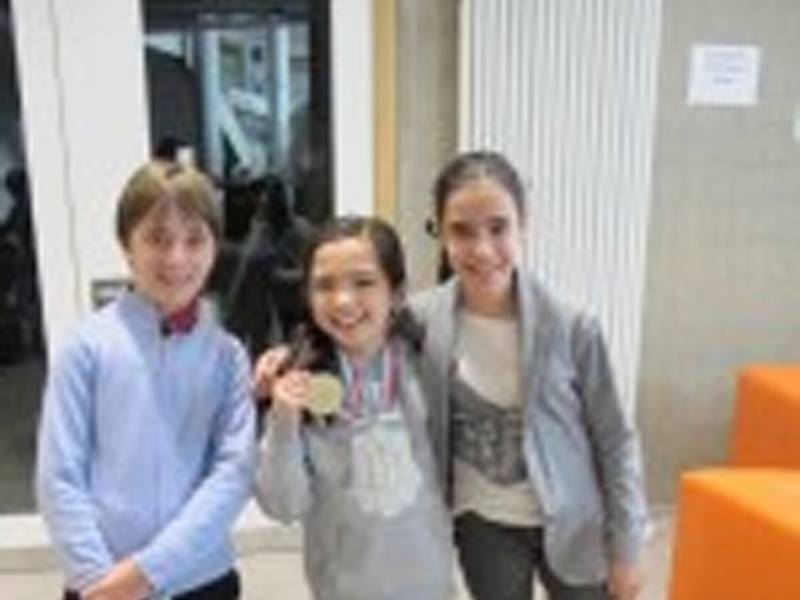 Three students, Katerina, Agostino and Cansu, picked from the Mathematics Enrichment club, travelled to the International School of Luxembourg to compete in the ISMTF Middle School Mathematics Competition against 60 other teams from schools across Europe and beyond.
On Friday morning we met at St Pancras to catch the Eurostar through France to Brussels where we stopped for a quick lunch before travelling on to Luxembourg where we met our host families. After a lovely evening bonding with other teams we awoke to start the first part of the competition. Our team had an wonderful time attempting a whole range of mathematical problems including geometry, number puzzles and some logic games. During this time a session was put on for teachers about the mathematical topology of Mobius strips. Having attended this session Mr Scamell (a chemistry specialist) now admits to being a mathematical convert!
After a delicious lunch provided by the school we attended a brilliant lecture on the mathematics behind juggling which amused and entertained everyone. The students then had a cultural tour of the museum and the concert hall followed by a performance by the wonderful André Mergenthaler. A definite highlight for our students.
Before we left we took part in the Sunday Chase, an opportunity to work with students from other schools on 20 mathematical challenges. We were delighted that one of our students, Katarina, was in the winning team! She was presented her medal along with the other winners in the prize giving ceremony.
Overall a great trip, we arrived home on Sunday evening, happy but tired!
Published on: 3rd March 2014