Meet Matt & Daanish – Southbank Alumni & the vending machine revolution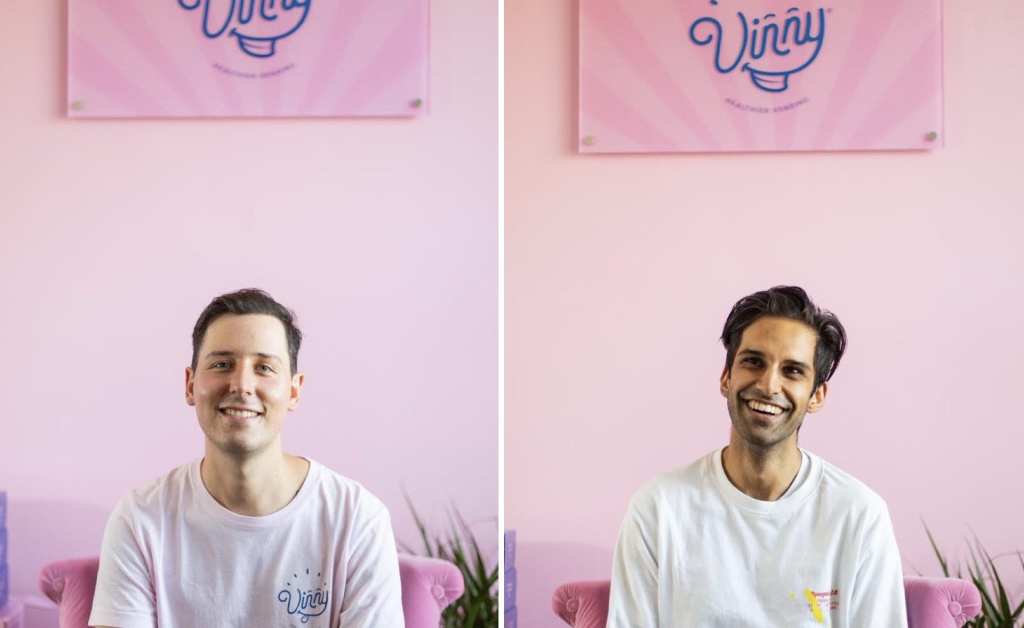 What happens to Southbank students after they leave us? Who do they become and what do they turn their hands to? The answer to that is of course varied, with the overarching idea being that a Southbank IB education equips our students with the skills they need to become a myriad of different things. However, it's always nice to actually hear from our past students and see exactly what they are turning their IB minds to in the years since they left us.
Cue Matt and Daanish, two of our Southbank Alumni!
We recently spoke with Matt and Daanish who after graduating from Southbank together and pursuing different avenues, are now working together in a start-up business, co-founded by Matt.
Matt and Daanish originally met at our Hampstead campus, before graduating from our Conway Street campus together in 2009. We asked what they went on to do after they graduated Southbank, and we weren't disappointed with the variety that came back! Matt told us "once finishing Southbank I took some time to travel and figure out exactly what I felt my calling was. I ended up working for some of London's hippest restaurant groups before graduating in Graphic Design & Art Direction. I landed a placement in a Danish Fin-Tech company as a lead designer and art director for the last 5 years between London and Copenhagen". Meanwhile, Daanish obtained a Double Major Bachelors degree in Film and Politics from NYU as well as a Masters in Political Science and Political Economy from LSE, before working at a production company and selling his own first feature-length screenplay. Daanish then went on to work at another start-up company, Steetbees, a tech-consumer insights business. In amongst all of this he also released 2 albums on Spotify, as you do!
Despite their different pathways, Matt and Daanish are now working together at Vinny, a start-up self-service snack solution business co-founded by Matt, the idea for which he tells us was "born out of pure frustration… [after] one too many run ins with dirty, outdated and boring vending machines whilst on-the-go and in the office, which felt like we were compromising on our own health goals".
So what is Vinny and where do Matt and Daanish see the business going within the next 5 years? In Matt's own words, "Vinny is a start-up, omni-channel, self-service snack solution combined with an e-commerce platform that focus' on sustainability, wellness, mobile first technology whilst championing the latest and greatest in independent F&B [food and beverage] brands.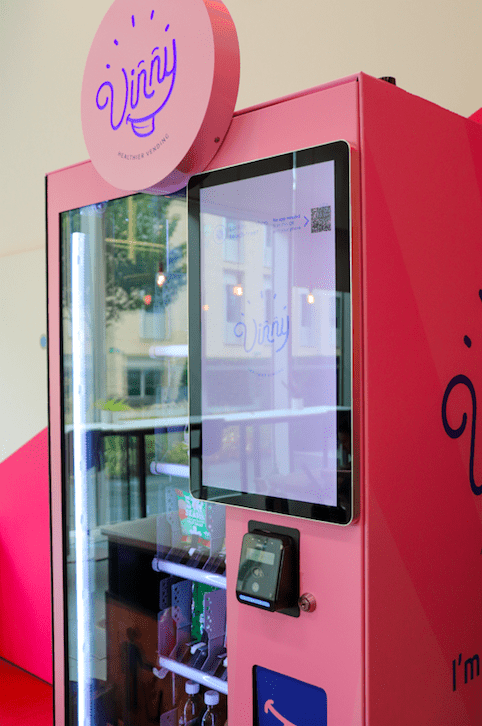 We felt that there was a gap in the market for a refreshing & disruptive take on vending by creating a brand forward company, re-instilling consumer trust in on-the-go snacking. We are now one-year in. Over the next 5 years we plan on expanding our business into hospitals, schools, universities, offices and the travel industry.
We also plan on growing our e-commerce platform eventually providing a massive platform for brands we love and share the same ethical values with."
In today's more forward thinking world it's always great hearing about new start-up companies that are progressive in their outlooks, with sustainability placed at their core, so it was lovely to hear from some of our own alumni about how they were putting this into practice themselves. It goes without saying we feel the IB education at Southbank prepares our students for the world they will encounter once they leave us, but it was great to hear it from our alumni themselves.
Matt told us "Southbank was a great platform to get out the starting blocks. To not be afraid to express myself, to appreciate other people's cultural backgrounds, all the while providing a solid foundation for a strong work ethic. In order to get where I needed to, it takes hard work and dedication. Whether that was landing my first real job in design or something as challenging as starting my own business, especially during the current state of the world." This sentiment was echoed by Daanish who said that "Southbank prepared me for success by introducing me to a wide variety of viewpoints; from our studies, but also from our fellow students, who came from all around the world and shaped us into new, international students (which people can still recognize us as when they listen to our unique blended IB accents!). This, combined with a very strong work ethic on the road to the IB, gave us the resilience and the empathy to really connect with our customers and give them products that will make their lives better".
Daanish started at Southbank in 1996, and Matt in 2003, so we also couldn't pass up the chance to ask about their favourite Southbank memories. Daanish let us know that "being able to survive a nail-biting student council election" was quite high up on his list, with the "pleasure of Tuesday evening student council meetings with friends for a whole year" following as a result. Matt couldn't pinpoint one favourite thing, telling us that it was just "the overall experience". He noted "the liberal ethos, the freedom and the teachers we had over the years. Having the city of London on our doorstep, there was never a dull moment and the sheer amount of diversity and multi-culturalism was something I simply cannot thank Southbank enough for."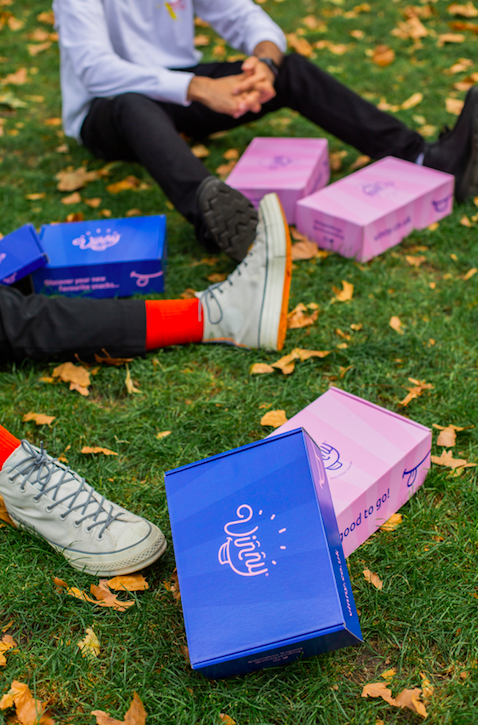 We believe in Southbank and all that it gives our students to prepare them for the next stage of their lives, so it was really wonderful to hear from some of our alumni who agree and wave the Southbank flag so well. Thank you to Matt and Daanish for taking the time to talk to us, and we will definitely be following the vending machine revolution that is Vinny to see where he takes you next!
Published on: 6th November 2020