Middle School Basketball Tournament in Scotland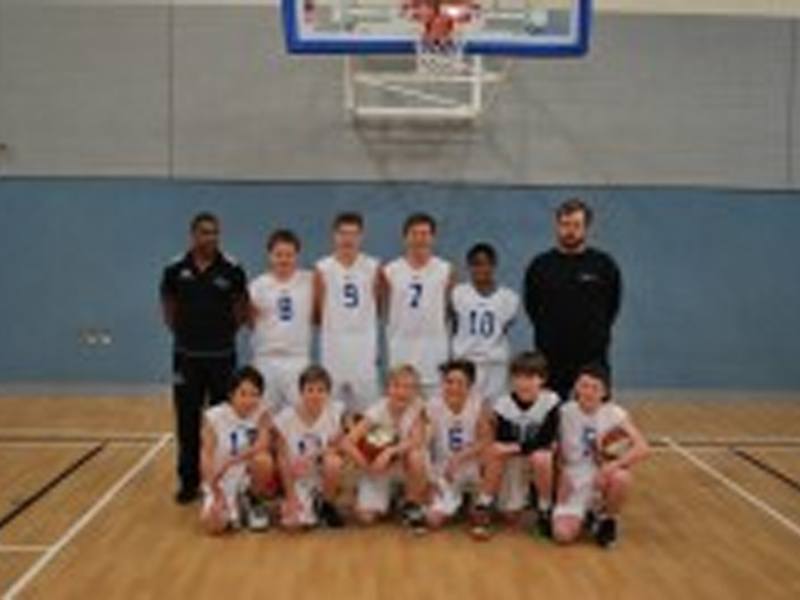 On Thursday January 30th, at 11am, a 23-strong delegation of middle school basketball Sharks – 10 boys, 10 girls and 3 Shark-taming coaches – boarded a bus and ventured north to dark, cold and rainy Aberdeen to engage with a selection of the international community's finest talents.
Full of customary high spirits and Soutbank confidence, the Sharks arrived at Heathrow, where all the students passed through security with flying colours but all the coaches were stopped, for some strange reason.
Surprise cupcakes for a birthday girl were brought out, lunch was purchased and general airport lounging commenced, and then it was time to board the plane. Coach Clarke, a veteran of many ISSA campaigns, had tried to warn the team that they might not be the only ball players on the plane – but this reality didn't quite hit home until we got to the gate and our students got to look the other competitors in the eye (or in some cases, somewhere in the mid-chest area).
When we did get to the tournament, everything was incredibly well organized – International School of Aberdeen's Athletic Director Mark DeGraw ran a tight ship, and in the blink of an eye the Southbank Sharks had been shipped off to their host families.
On Friday morning it was then time to get the balls bouncing. The boys gave up three inches and twenty pounds to just about everyone in the gym, but battled valiantly in every game, leaving blood, sweat and tears (and one tooth) on the court. The team was 70% 7th grade and under, playing against boys who they could certainly look up to. However, our boys would not be cowed. There are many bright young things coming up through the ranks, and the tough inside play of Paul-Jacob Jirgensons gets special mention. Led by captain Jai Guruprasad, the boys relied on the court vision of Max Karic and Rustan Smart's athleticism to win their last game – against Stavanger from Norway – by three points.
The girls did very well, playing with passion, desire and tenacity which yielded them two wins out of their five games and coming close to bagging the third for bronze. Impressive work from a very young squad captained by Joya Cooper-Hohn, which gives hope for the future.
It was a tired bunch that headed home late on a Saturday – mostly complaining that it was too long until Tuesday practice.
The coaching staff (Eli Clarke, Kate Woolridge and assistant Annette Younger for the girls and Snorri Kristjansson for the boys) were very happy with the learning curve and the experience gained. This was very much (and in one case, literally) a teething tournament, but our boys and girls impressed with tenacity, sportsmanship and (almost) impeccable conduct. Since the Aberdeen trip, numbers for after-school basketball have reached historic heights. The fins are showing and growing.
Go Sharks!!
Published on: 5th February 2014