Recent Grade 12 graduate Nuwan is awarded this year's Nicholas Pope Memorial Award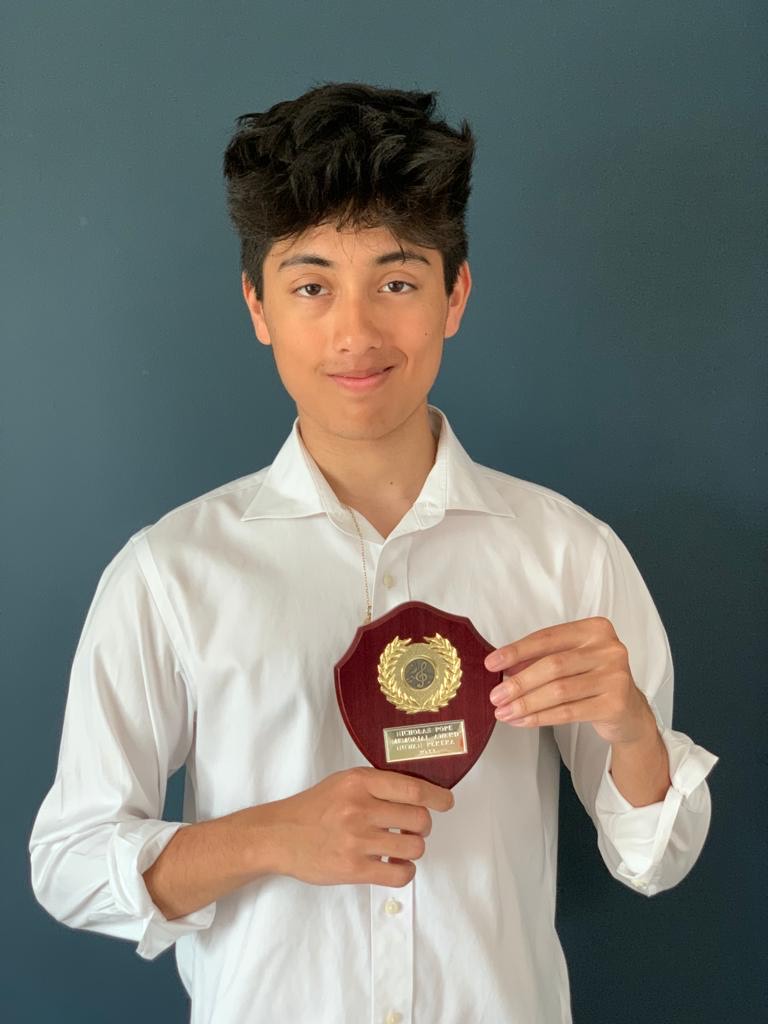 A huge congratulations to recent graduate Nuwan Perera, who received this year's Nicholas Pope Memorial Award!
Nicholas Pope taught Piano and Music at all three of Southbank's campuses for more than 30 years and passed away in July 2019 after a brief battle with brain cancer. The Nicholas Pope Memorial Award is a tribute to Nick's long and dedicated service to generations of students, in his various roles as a classroom teacher, piano teacher, accompanist or ensemble coach. Voted for by the Southbank Westminster music team, the award is based on generosity of spirit and a strong contribution to Southbank's musical life.
We are delighted to announce Grade 12 student Nuwan as this years winner. Joining Southbank in Grade 7, Nuwan has been a committed musician over many years at Southbank, demonstrating progress both as a singer and pianist. He is always polite, respectful and supportive of other students and has shown positive leadership through his mentoring of younger students in the recent production of The Addams Family. Congratulations, Nuwan!
Published on: 28th June 2022