Southbank Hampstead Early Childhood team finalists for this year's ISA awards!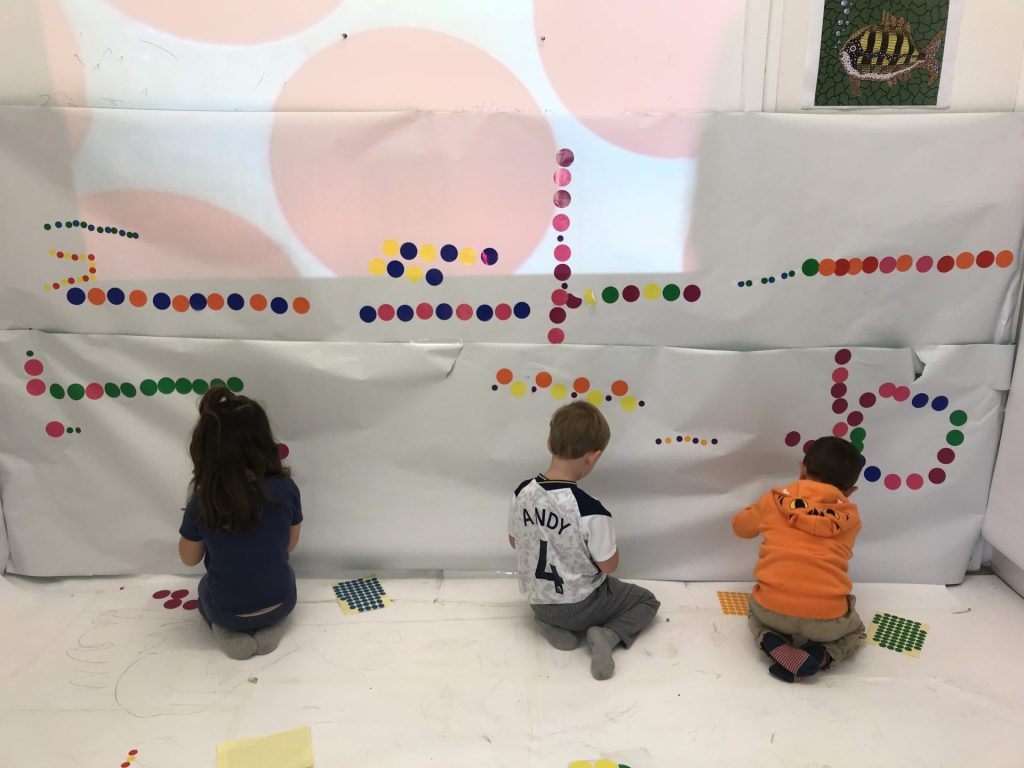 We are delighted to announce the Early Childhood team at our Hampstead campus have just been announced as finalists in the prestigious Independent Schools Awards for 2021 in the category for Excellence and Innovation in Early Years.
Their nomination reflected recognition of the creative and artistic work developed with our 2020-21 EC children as part of a twelve-week inquiry, culminating in an online and real art exhibition.
Our Early Childhood students demonstrated exceptional creativity, imagination, skill and collaboration as they worked towards preparing for an online art exhibition which was presented to parents, students and the wider school community on 10 February 2021. The exhibition brought so much joy to its audience at a time when lockdown restrictions presented many uncertainties and challenges for our school.
The art exhibition was part of a twelve week inquiry into the creative arts in EC. Within this inquiry students viewed online art galleries and artwork from a range of well known and upcoming artists such as Yayoi Kasuma, Jackson Pollock and Sonia Boyce. They developed their understanding that arts provide opportunities to reflect on, enjoy and extend creativity. Over time the students discovered their own preferred art forms and learned specific art techniques as they experienced clay sculpture, painting, photography, observational drawings and 3D art. They developed their own sense of quality control as they made their own judgments about which pieces of their work they considered to be 'good' and how they could make their work even better.
Prior to the exhibition the EC students inquired into patterns in art and nature. They viewed several art pieces by Japanese artist Yayoi Kusama whose art is well known for her signature dots. The students were especially intrigued by Kusama's interactive 'Obliteration Room' and decided that they wanted to create an area in the EC classroom which featured their own 'dotty' art creation. Many students used their understanding of 'pattern' to create their sequences of dots. A space in the room which started as a blank canvas, over the course of a few days was transformed into an explosion of hundreds of coloured dots.
For six weeks, students worked collaboratively and individually to design and create their art, using their problem solving skills to solve challenges that they encountered. For example they had to work out how different materials attach, how they could change the colour and consistency of paint and they employed persistence and determination to achieve their desired outcome. Students used their communication skills to give each other feedback and to describe the features of insects, leaves and other natural resources that were subjects for their observational drawings.
Student agency and collaboration was central to the process of preparing for the exhibition. Students made their own choices individually and in groups about what they wanted to make, the art materials they would use and they decided how their final pieces would be presented by taking photos of their final art pieces themselves. You can find the link to the online EC art exhibition HERE
The positive impact of the art exhibition was evident across the school community. Immediately after the exhibition, EC received written and voice recorded feedback from students from other grades via the Seesaw digital platform. Students from Kindergarten to Grade 5 explained what they liked about individual art pieces and they put forward any questions they had directly to the EC students. EC students were delighted to respond to the questions and comments about their work. Parents were very impressed with the high quality of the work and their feedback was equally positive:
'Just a note to say how much Charlie and I enjoyed watching the art exhibition town meeting today. So many thoughtful and creative pieces. …..we both agreed our favourite piece was the train tracks ( he has been learning about Jackson Pollock). So much effort that was greatly appreciated, it certainly brightened our lockdown Wednesday 🙂 
Best wishes, K' (email from a Kindergarten parent)
Following the exhibition, as EC moved onto other Units of Inquiries, the students demonstrated that they were able to apply many of the techniques and learning dispositions that they had developed during their inquiry into the creative arts in a range of different contexts. For example, teachers noticed that even the youngest students were displaying an impressive degree of imagination, skill and collaboration as they came up with creative ideas to build intricate structures in their block play. Some of their models featured interesting symmetrical designs and the students included other art materials along with the blocks to represent their ideas.
We are very proud of the achievements of our EC students and the hard work, excellence and perseverance that they have shown in preparing for and presenting this art exhibition. Our congratulations go to all our wonderful EC teaching team for their creativity and commitment to providing an excellent education for our students!
Published on: 26th October 2021