Southbank students accepted into top North American universities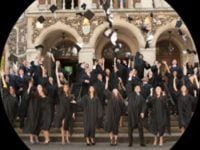 Southbank students shone yet again in their North American university offers in 2015.
Our first student in recent years was accepted to Harvard, and Georgetown University gave its first offers to not one but two Southbank students.  Two more students will be attending the highly prestigious Dual Degree Program with Sciences Po and Columbia, spending two years in France and two in New York City.
A number of highly selective American colleges also gave acceptances, including Bates College, Colby College, U Chicago, Haverford, the U of Illinois Urbana-Champaign, Middlebury College, NYU, which offered five students places, Penn, Pomona, Tulane, which offered two students places, Vassar College, and Wesleyan University, which offered three students places. Other colleges include Bard College, Boston College, UC Santa Cruz, Florida Institute of Technology, U Mass Amherst, Northeastern, Pepperdine, and Trinity College.  In Canada, Southbank students were offered places at UBC, U of Toronto, and McGill.
Many students were awarded merit-based scholarships or places at Honors Colleges at Northeastern, George Washington U, Tulane, and FIT, among others.  One student was offered a Benjamin Franklin Scholarship at Penn.
It is further evidence that the IB continues to be highly regarded in North America, and that a Southbank diploma is internationally recognised.
Published on: 17th April 2015