Southbank Students win Benjamin Franklin 'Frankly Speaking' Debate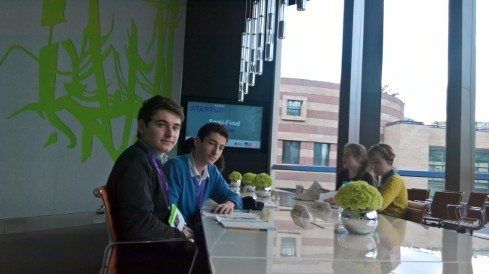 Last week, four Southbank students from Grade 10 competed in two teams of two at the 'Frankly Speaking' Debate at Bloomberg's brand new European headquarters in the City of London.
During the course of the day, our two teams debated topics including "This House believes a mandatory 30 minutes of exercise per day should apply to 6-16 year olds", "This House would place a ban on all single-use plastics" and "This House believes university tuition fees should be scrapped".
It was a thrilling outcome, as both teams got to the final debate competing against each other on the subject "This House believes that national governments should be in sole control of national space programs".
In the end, the boys team won and the overall winner will be having lunch with Lord Cope of Berkeley, as well as a tour of the Houses of Parliament and the opportunity to watch a debate in the House of Lords. We are extremely proud of both teams!
'Frankly Speaking' is organised by the Benjamin Franklin House in conjunction with the US Embassy, and the medals are sponsored by the DAR, the Daughters of the American Revolution. Eight teams in total competed in the Junior category, for Grades 9 & 10. There were four 'heats' in total, and the format was the Extended Mace type of debate, which was strictly timed and carefully structured.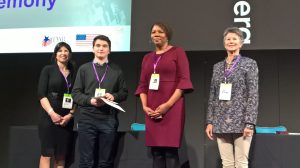 Published on: 21st March 2018