Students trip to CERN in Geneva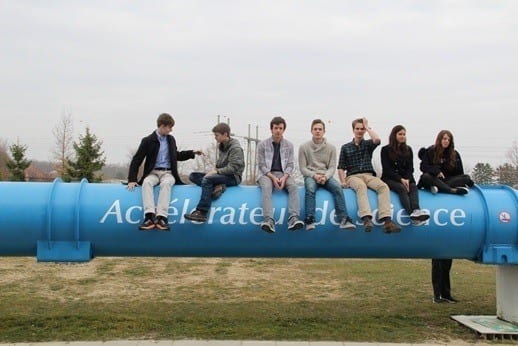 A group of grade 10 and 11 students visited the world's largest Science experiment in CERN Geneva. After a two year hiatus following the discovery of the Higgs Boson, the famous Large Hadron Collider was in the process of rebooting – this time at double the previous energy levels in the hunt for Super Symmetry and evidence of Dark Matter.The group of students were given a comprehensive tour of the facilities including the control room of the Atlas Collider and the Cryogenics testing site. There were given the opportunity to discuss their own ideas on the nature of matter, time, space and the universe and experienced first-hand working with the Physicists CERN. The trip also included visiting a number of fascinating areas such as the awe inspiring UN palace of nations, and the picturesque History of Science Museum, which housed some of the world's finest antique scientific instruments, serving as a fascinating contrast with the LHC. Students enjoyed a boat trip on Lake Geneva, taking in some of the wonderful sights such as the Jet d'Eau and taking in many of the great houses and beautiful palaces that overlook the lake. Their evening was filled with entertainment from the Oompah band with cow bells and the country's native yodelling.
A lovely time was had by all and a return to CERN is already being planned for 2016!
Published on: 1st April 2015