'Ten Pieces' – enjoying some of the wonders that music has to offer.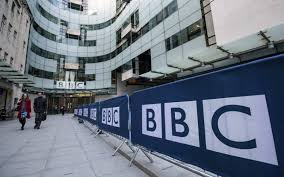 Grade 8 recently travelled to Camden to see Ten Pieces, a limited film release produced by the BBC. Ten Pieces explores the world of live orchestral music, in styles ranging from opera to classical concerto, and using new advances in integrating live and digital music. The film featured the wonderful BBC Philharmonic Orchestra and some very talented soloists. The fifty students were excited to hear each piece – some with music they recognised, and intrigued by the different contexts.
Learning about the relationship between Shostakovich and Stalin, the magnificent patterns in Bach's fugues, to the role of music in helping us to relax and enjoy the world around us, the students all found something new to them. After the film the students were asked to nominate their favourite of the ten pieces: music from Bizet's opera Carmen was closely pipped to first place by a new piece by DJ Mr Switch that combined the orchestra with digital and turntable mixing. Students will be using inspiration from this trip to help in crafting their own digital music as part of the MYP Music curriculum.
To get a taste of what our students enjoyed please follow this link – http://www.bbc.co.uk/programmes/p02xs0xh
Published on: 12th October 2015