A trip to the British Museum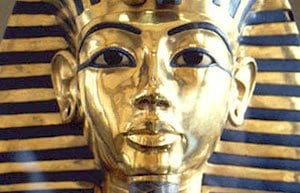 On Thursday 28 January Grade 6 went on foot to the British Museum to view the 'Faith after the Pharaohs' Egypt exhibition. Students appeared to hugely enjoy the variety of artefacts in the display cases, ranging from Jasper gems depicting the God Anubis, to tapestries showing Nilometer readings of the yearly floods. Students also had an opportunity to appreciate the Christian, Jewish and Islamic influences that came to the region and reflect on how harmony existed between these peoples during the early AD centuries.
During a packed day of exhibit viewing  they also had some worksheet tasks to complete which they did with great enthusiasm. It was fantastic to see them gathering information and knowledge away from a phone, laptop or tablet screen!  At the end of the visit there was just enough time for a quick stop in the gift shop before heading back to Portland Place in time for ECAs. Special thanks to all the staff who accompanied and supported this trip.
Published on: 29th January 2016