Karmnya's 1000 Cranes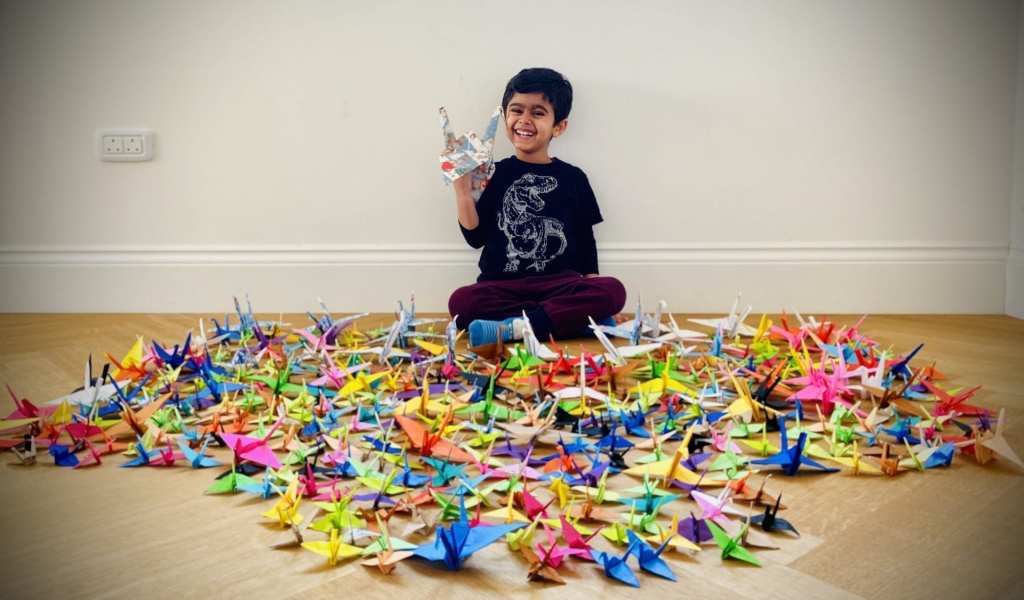 We know that the current times have been difficult and disconcerting for us all, and it is important to find ways of finding and spreading hope in whatever ways we can. Over the holiday, one of our Hampstead campus students began a mission to do just that; to find and spread some of that hope.
Karmnya, upon learning about the legend of cranes; an ancient Japanese legend which promises a wish to anyone who can fold one thousand origami cranes, decided to get folding. Why? Not for more sweets, or toys or fanciful luxuries, but to 'shoo away the coronavirus'. Karmnya, like so many of us, would like for this to end, so set about folding one, two, three, four and then many more origami cranes.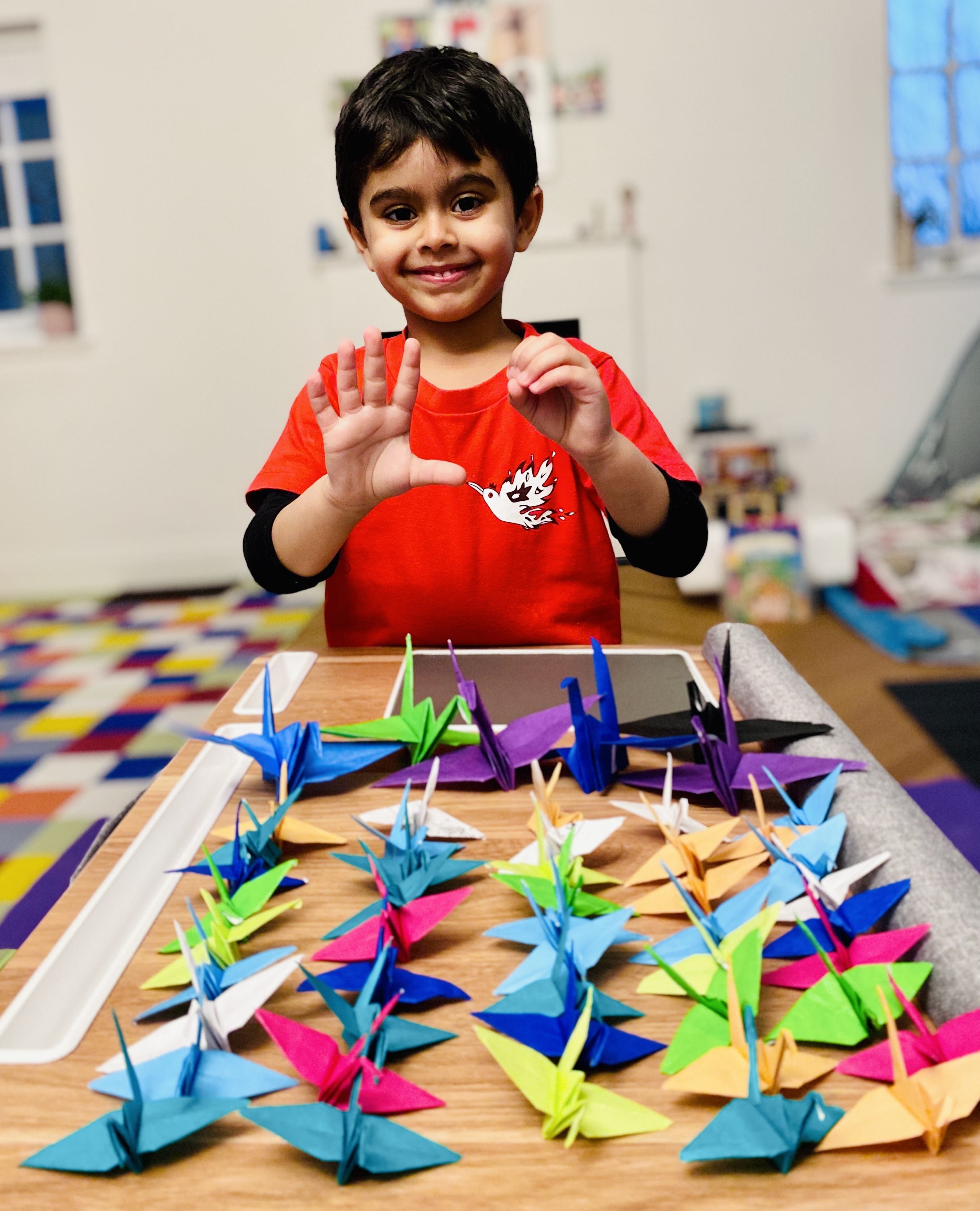 Karmnya and his parents set up a Facebook page to document his mission and to their surprise his message was heard on a global level. People from all over the world joined in to help Karmnya fold more origami cranes, and yesterday, with the help of his crane folding community, Karmnya hit the 1000 origami crane mark, in order to gain his one wish to 'shoo the coronavirus away'.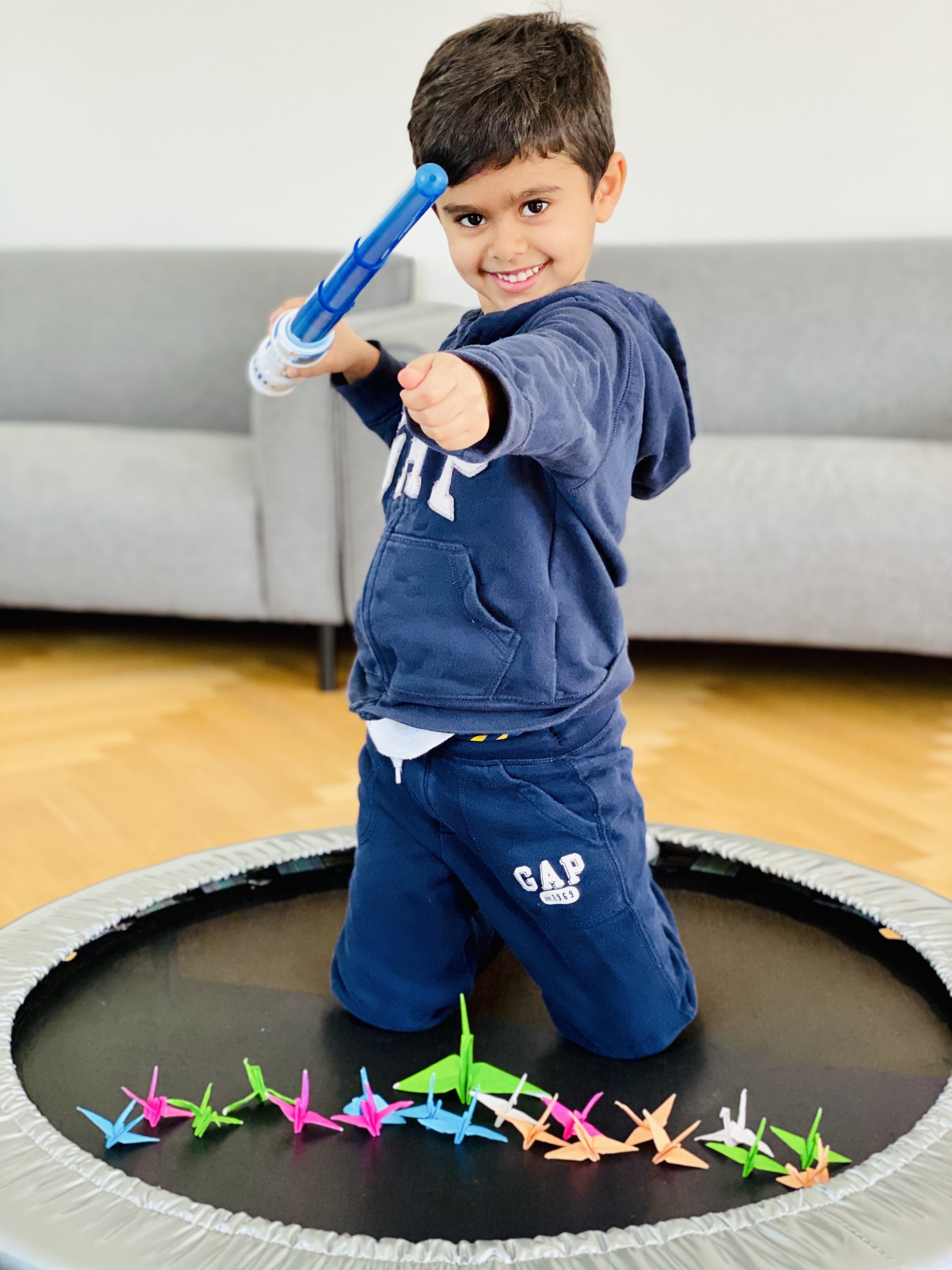 Karmnya doesn't want to stop there though. Upon seeing a button on one of his Facebook posts which read 'Put Donate Button' Karmnya's curiosity was spiked again and he sought an explanation from his parents. Karmnya now wants to push his mission further and raise money to donate to the NHS during these tough times.
Click here to be taken to Karmnya's Facebook page where you can see the trail he has left of hope, creativity and passion for something better during these trying times, as well as his pinned post where you can donate to the NHS Charities Together cause.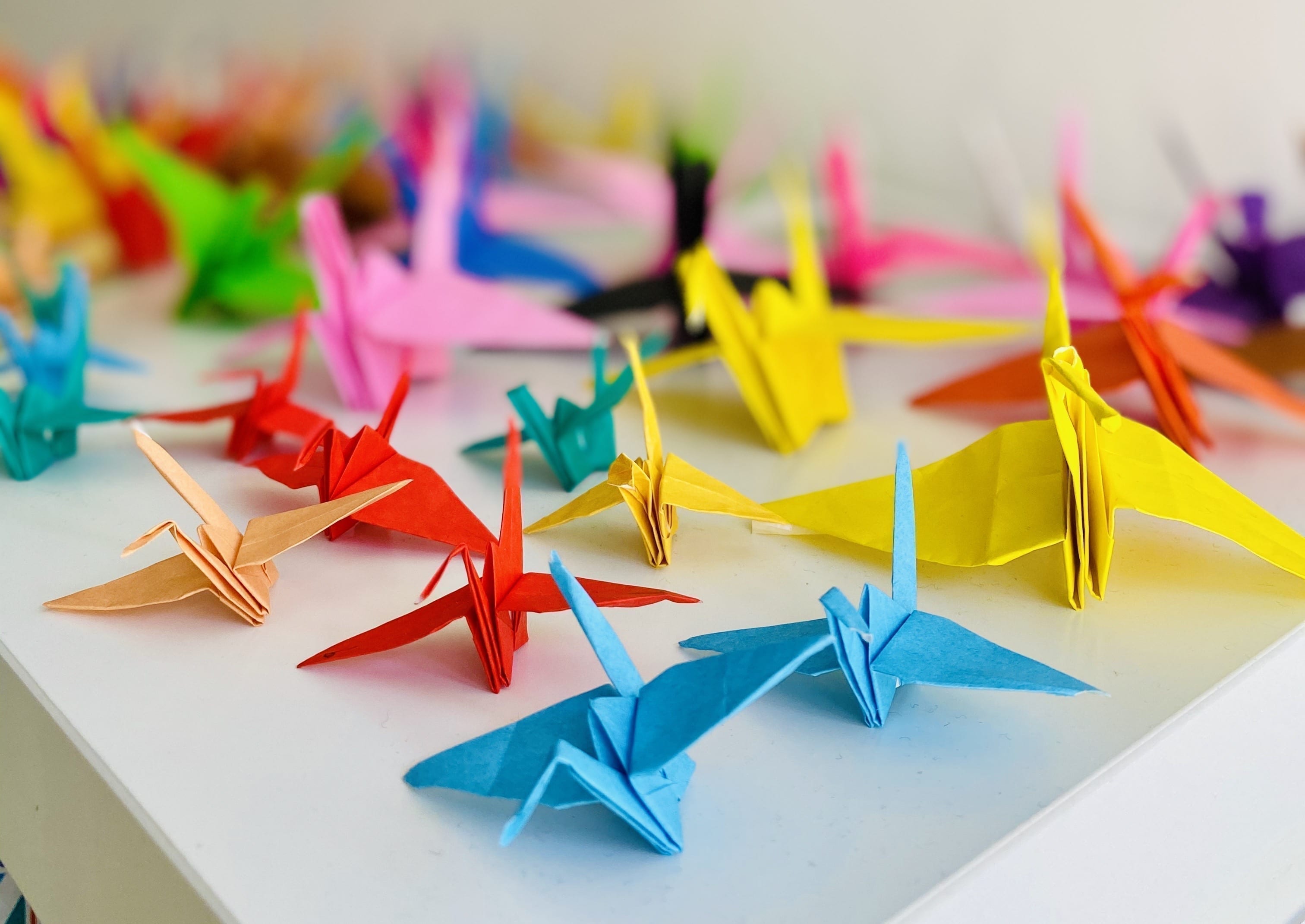 Karmnya's parents have said that "it is overwhelming for us to see how compassionate and caring he is at such an early age. In his own small way he is determined to put a stop to corona chaos" and we couldn't agree more.
As a school we are very proud of Karmnya for his determination and ability to spread something positive in amongst a great deal of negativity. Well done to Karmnya and to his crane folding global community for bringing some light in otherwise darker times.
If you would like to learn how to make origami cranes with Karmnya you can watch his 'how to' video here.
Published on: 22nd April 2020