At the forefront of providing a world-class education for over 40 years
Southbank is an international school that offers a broad and challenging curriculum, featuring a global outlook and strong emphasis on inquiry.

At the heart of the school are the programmes of the International Baccalaureate. This is a challenging curriculum, carefully developed to encourage students across the world to become active, compassionate and lifelong learners who understand that other people, with their differences, can also be right.

Explore the Mission and Values of our school below.
MISSION AND VALUES STATEMENT
We are committed to challenging our students academically, establishing a liberal ethos and the values of the International Baccalaureate
Southbank aims to be an international school that:
Southbank is also an open, inclusive community that:
Southbank has flourished into an exceptional, high-achieving school with more than 800 students

Milton Toubkin, David Tucker, John Marberry, Susan Marberry and Stephen Bailey establish the American International School (the previous name of Southbank) with three key principles:
– The school will be democratic.
– The school will use London as a classroom.
– The curriculum will be individual.
|

The American International School is renamed Southbank International School and moves into a Victorian primary school building on Cornwall Road, near the South Bank of the River Thames.
|

Introduction of the International Baccalaureate (IB) Diploma Programme.
|

Southbank opens its Kensington campus in Notting Hill.
|

Southbank Primary School opened.
|

Trading name changed to Southbank International School to reflect the IB and international make-up of the student body.
|

Southbank opens its purpose-built Hampstead campus.
|

Southbank becomes the first school in the UK to offer all three International Baccalaureate (IB) programmes.
|

Southbank opens its Portland Place campus, near Regent's Park and Oxford Street.
|

Southbank opens its Conway Street campus in Fitzrovia.
|

Southbank celebrates its best ever IB diploma results.
School Inspection Service (SIS) reports confirm the excellent education that Southbank provides.
71 nationalities now represented within the student body.
|

Southbank opens its newest campus on Cleveland Street, near Great Portland Street underground station.
IB Diploma results surpass those of 2013 with 100% pass rate and average score of 38, with 3 students scoring full marks.
|

Our 40th Anniversary.
|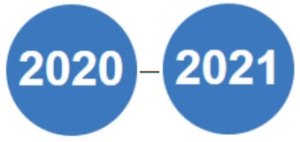 Our remote learning programme was put into action because of the COVID pandemic.
Southbank students didn't miss a day of learning!
We pride ourselves on being a diverse and inclusive international school, where students and staff respect all cultures and religions.
70 Nationalities from around the world
Currently, our student and staff body is made up of over 70 nationalities from around the world. To support Southbank's international mindedness, we offer a comprehensive languages programme to all our students.
Read More
At each of our campuses, English is the language of instruction. In addition, we offer over 20 other languages at Diploma level. Our Middle Years students can study French and Spanish, as well as maintain and develop their native language. And our primary school children learn Spanish as a part of their curriculum.
Non-English Speakers
Although we do not enrol beginners in English in our MYP (secondary) school, we do offer English as an additional language (EAL) lessons to students who need some support to speak and write in English.
Read More
At our Primary Years campuses, we do accept students aged under nine (Grade 4) who speak little or no English, as we can support them to attain the standard of English needed to graduate to Grade 6. Primary school students who attend EAL lessons do not normally study Spanish too.