North American University Offers 2014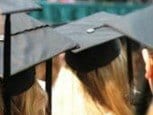 This year was an exceptional one for Southbank students who applied to the US and Canada, with all students being offered at least one offer and many receiving multiple offers to very selective colleges.  This year, a number of students were accepted to some of America's most competitive colleges, including two to Columbia, two to Penn, two to Northwestern, three to Johns Hopkins, three to Middlebury, and one each to Chicago, Swarthmore, Wesleyan and Williams.  Southbank students were offered large merit-based scholarships to Boston University, Brandeis, Lehigh, and others.  Two Southbankers were offered Echols Scholarships at the University of Virginia.
Other Southbank successes include offers to Barnard College, the College of William & Mary, Colorado College, Wellesley College, Tufts, Bryn Mawr, Carnegie Mellon, and a total of eight to NYU, one of which was to the Tisch School of the Arts.  Among the University of California system of colleges, Southbankers were offered places at UCLA, Santa Cruz, two to San Diego, and three to Santa Barbara.  In Canada, all six students were offered places at all of their universities, comprising McGill, the University of British Columbia, the University of Saskatchewan, and the University of Toronto.  It is both thrilling and gratifying to see how highly the US and Canadian universities regard the International Baccalaureate and Southbank, and I offer my heartiest congratulations to all of these students.
Rosalind Stewart
US & Canada College Counsellor
May, 2014
Published on: 16th May 2014