Southbank International School, Hampstead Campus Recognised As Apple Distinguished School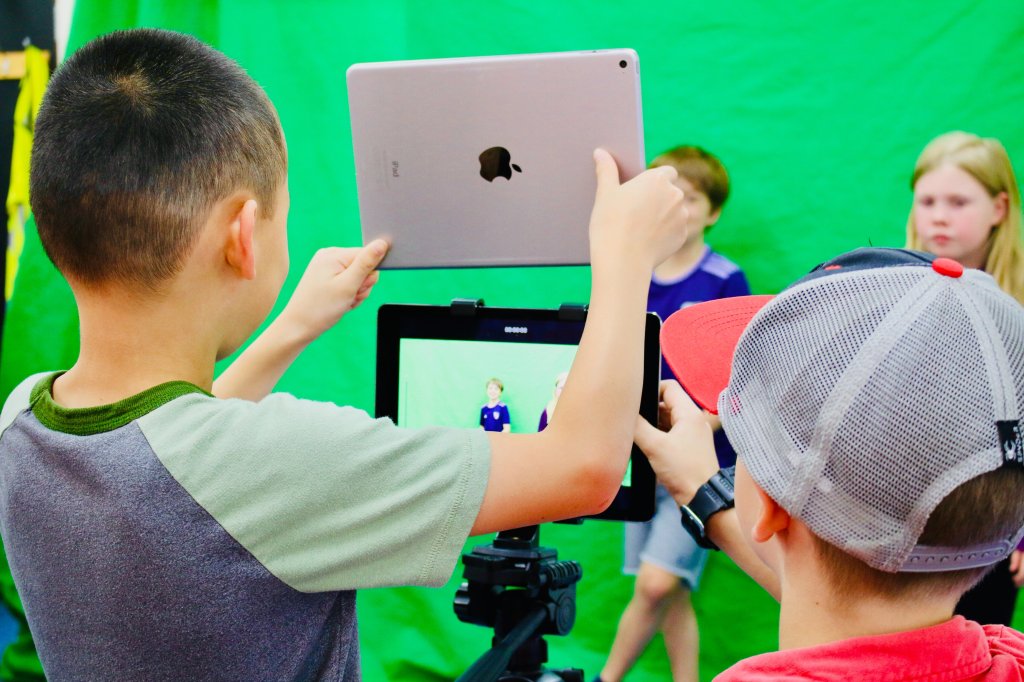 We're delighted to announce that Southbank Hampstead has once more gained recognition as an Apple Distinguished School for 2021-2024. Building on the success of our original designation three years ago, we have been identified as a school that demonstrates continuous innovation in the use of technology to transform teaching and learning. Our Hampstead Principal, Shirley Harwood, said "To have been awarded this accolade once, was impressive.  To demonstrate sustained excellence and enhanced best practice in the use of educational technology through the last few challenging years, is exceptional.  I am so proud of the continued creativity and dedication of our teaching team at Southbank Hampstead. And so delighted that this has been officially recognised by Apple. Again."
Integral to our approach is the use of the 1:1 iPad programme, which has redefined the way our teachers plan, deliver and assess, and consequently opened up completely new pathways of learning. Across the curriculum, our students use technology to inquire, collaborate, and research, creating and authoring digital content to express their understanding and knowledge.  
Through a supportive leadership that continues to actively encourage and facilitate innovation with technology, our vision finds expression through three key areas:
Transformative Pedagogy – Pedagogical practice is transformed through the innovative use of technology to assess learning, create content, and personalise learning.
Accessibility – With nearly half our students speaking an additional language, and a diverse range of additional learning needs, technology has been front and centre in helping all our students access the curriculum, supporting the individual needs of students and providing tailored academic and personal support.
Learning beyond the classroom – The flexibility of iPad extends learning beyond the classroom, allowing our students to engage with real-world, authentic contexts.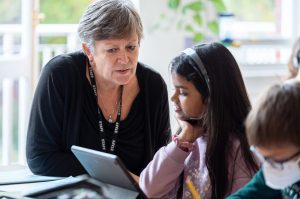 Across the school, learners leverage technology to inquire into global issues and develop international-mindedness. In the PYP Exhibition, our Grade 5 students created collaborative Pages books to share their research and creations. Students created movies, infographics, and musical compositions and published their books to a global audience on Apple Books. 
Technology allows learners to express their understanding in creative ways, including drawing, photography, film, and music. Coding is integrated into the curriculum across the school to bring concepts to life.
We believe learning is most effective when students are given greater voice, choice, and ownership of the learning experience. Technology enhances agency by providing learners with a greater range of ways to express themselves and make their voices heard.       
Our teachers use a range of tools to measure student progress over time, assess understanding, and provide meaningful, timely, and student-accessible feedback. Digital learning portfolios connect families with the learning process and provide a way to measure student progress over time.
Teachers create learning content to share with students. They use a range of tools, including screen recording, Keynote, iMovie, and Clips to make content accessible and personalised. 
The international nature of our student body means that our learners join us with a wide range of experiences, skills, and knowledge. Teachers utilise accessibility features in order to personalise learning and meet additional learning and language needs.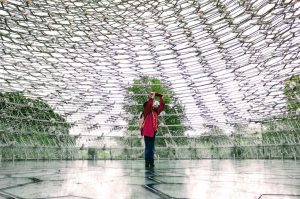 The success of our technology programme is measured by its impact on student outcomes. The school uses a range of research tools to measure the success of our technology programme with students, parents, and teachers. Teacher feedback has been invaluable in understanding how technology has been used across the school, as well as informing decisions on the provision of professional learning opportunities. Results show our teachers have significantly developed their confidence when using technology.
Our learners continue to express that technology enhances their learning experience. The vast majority of students feel confident in using technology and identify that it helps them with their learning. Students felt technology allows them to be creative and that it creates opportunities for collaboration.
As a school, we are committed to the ongoing evolution of our digital learning programme. Investment in professional development ensures our teachers are prepared and confident in the use of technology. This is supported by a continuous programme of investment in hardware and infrastructure. Our Professional Learning Community acts as a conduit for innovation, reflection, and distributed leadership providing representation from across the faculty and leadership team. Leveraging technology to transform pedagogy is a guiding principle for us and we readily embrace new approaches. Our current focus centres on the possibilities of augmented reality and Apple Teacher Portfolio. Ongoing consultation with key stakeholders, including students and parents, ensures we continue to meet the changing needs of our community. 
Links
Published on: 14th September 2021