Update on UK university placements for Autumn 2016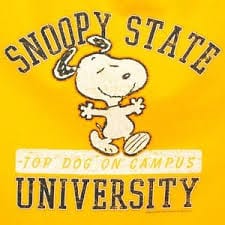 The aim of our Higher Education programme is that each student secures a place on a course that is right for them at an institution where they can thrive. This involves a lot of thinking and research on the part of the student and many conversations with those who know them well. Some of the Higher Education preparation is delivered through sessions for the whole year group and some through one-to-one work with the individual student.
The autumn term for Grade 12 has been a busy one with the completion of forms, the sitting of admissions tests (if required), mock interviews and, for some courses and institutions, the 'real' interview. Students began to hear the universities' decisions from November and they have now entered the exciting time of choosing a 'firm' and 'insurance' choice. The making of wise choices throughout the process should make IB results day a happy one, as this is the day on which their university place is confirmed!
So far, January 2016, one student has secured an offer from Oxford to read History. Three students have offers from Cambridge to read Land Economy and Human, Social and Political Sciences. Offers for places at other prestigious universities include: History at King's; Business Economics at Exeter; Biological Sciences at UCL; Engineering at Loughborough; Aerospace Engineering at Manchester; Film Studies at Oxford Brookes; Law at SOAS; Social Anthropology at Edinburgh; Neuroscience at Bristol; International Relations at LSE; Theatre & Performance at Leeds; Psychology at Bristol; International Relations and Philosophy at St. Andrews; International Development with Economics at Bath, and Politics, Philosophy, and Economics at Warwick.
Well done Class of 2016!
Ana de Castro
UK University Guidance Counsellor & Rest of World
Published on: 13th January 2016